Our lodge holds several events and programs throughout the year, benefiting our Wayne County community. They would not be possible without our generous donors. Thank you!
Wayne County Law Enforcement Memorial
A memorial program that includes annual services for fallen officers and grave markers for members.
FOP's Cops and Kids Program
Shopping with an officer for winter coat, shoes, socks and a backpack with school supplies to nearly 75 children annually.
Recommended donation $100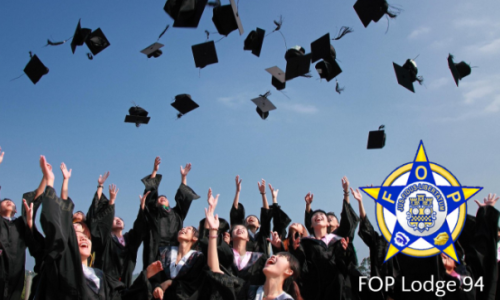 The FOP Lodge 94 offers two $500 scholarships each year to graduating seniors in Wayne County who are pursuing law enforcement/criminal justice careers. Lodge members also recommend to the Wayne County Community Foundation a recipient for the Benjamin Moody Fund scholarship, which is a $1,000 award.
This annual event provides clothing and personal care items as well as a small gift during the Christmas season to at risk or in need children, as selected by Wayne County Children Services. Each child can shop with a hero, which includes members of Law Enforcement, Military and other local first responders.
Recommended donation $100